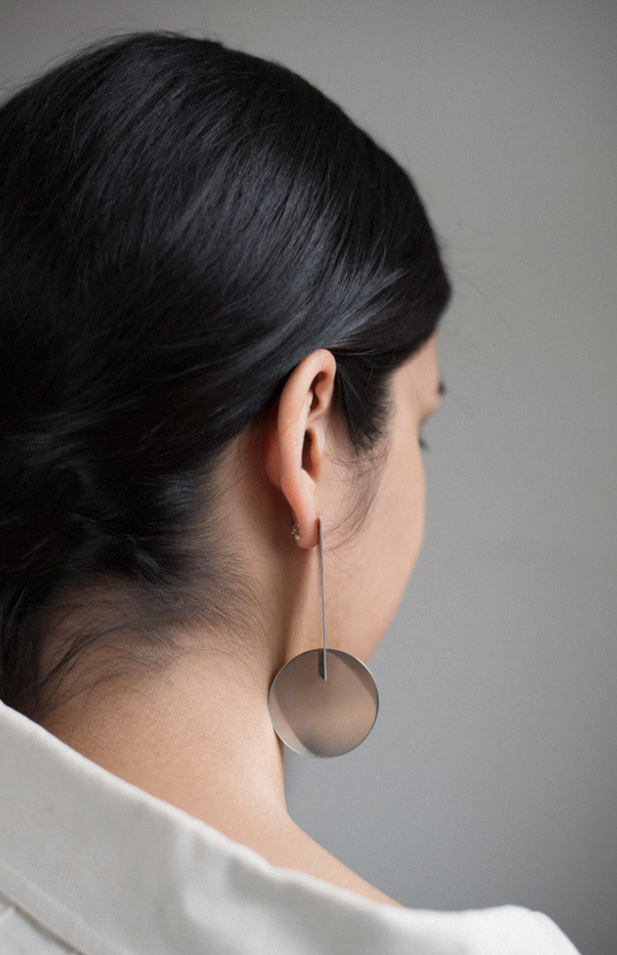 1/2. Undressing Ornament, 2016
3. Arc, 2016
Image 1 + 3: Photographed by Jennilee Marigomen
Styled by Francesa Percival
4/5. Homage to Shapes, Select Images, 2015
Photographed by Ellyse Anderson
Styled by Candice Ho Lem
6. Other (Gesture 1), screenshot of video, 2017
Rough diamond and spinel, in tandem.
7. D and her grandma's hand, 2017
Pictured on the pinky figure is a ring designed for D & RJ based on their grandma's engagement ring and mutual love of architecture.
8. Heirloom jewelry from D & RJ's family—melted down to create the new ring.
9. For R & her partner, 2018
Recycled gold